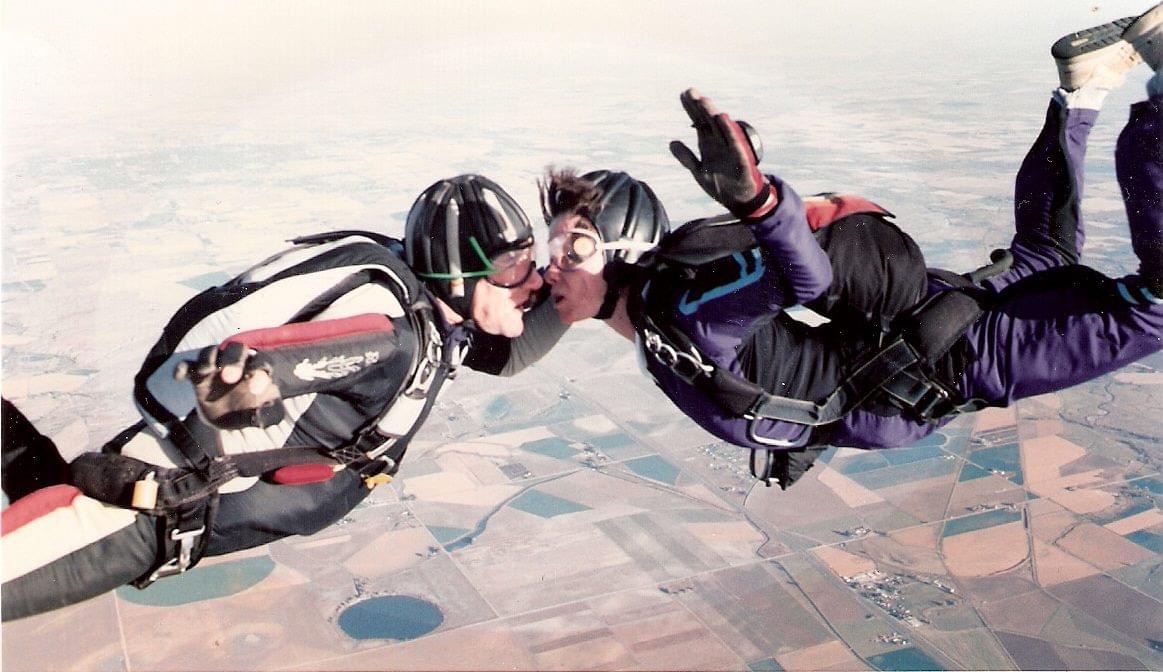 In 1981 I made my first skydive, a static line deployment at Skies West, a sport skydiving center in Loveland, Colorado. That experience radically changed my life in ways I am still exploring, through writing a memoir, and making a documentary film.
This photograph of a no-contact kiss at 9000 feet above the ground was taken (as I recall) by Bill Jackson or Alfonz Trone (RIP) about 1991 or 92, not long after the man asked me to marry him.
Gaining altitude brings a new perspective, and in letting go we learn to fly, like baby birds falling from the nest.