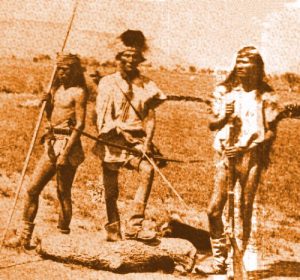 It's a cold March night in the high desert mountains of the Apacheria. The young Chihenne Victorio prepares for his fourth dihoke mission, the final apprenticeship he must complete to become an Apache warrior. Victorio has just returned from four days and nights on the Sacred Mountain where in a vision he has seen White Painted Woman in the form of an eagle, he has heard her scream.  The young man breaks fast with a single morsel of dried deer meat. He quenches his thirst through a hollow reed so that his lips would not be weakened by contact with the life-giving water.  Like Child of the Water, the first Apache man born of White Painted Woman, young Victorio dares to ask Lightning for power. In the years that follow, he becomes a leader of his people and fights for their way of life.
Twenty years later, Victorio's younger sister Lozen dresses for her four-day dihoke rites, the most sacred of Apache ceremonies. Lozen slips into a doeskin dress painted by her own mother's hand with meaningful symbols,  the sun, moon, and stars. The dress has been blessed by the di-yin, it possess great power. While wearing it Lozen shares the attributes of White Painted Woman, Mother of all Apaches. While wearing it she will reenact her first menses and impregnation, through movement and dance. The ceremony will involve four runs symbolizing the four stages of life and four nights of sacred dancing. There will be a great feast but Lozen can only drink through a hollow reed to keep her lips from touching water.  For the next four nights Lozen, who had begun to bleed, is the embodiment of White Painted Woman.
What Lozen becomes as she matures, is something much different. She never marries, she never takes on the traditional female role. Instead, Lozen becomes a Warrior Woman and rides with the men, using her God given power to locate the enemy through upturned palms.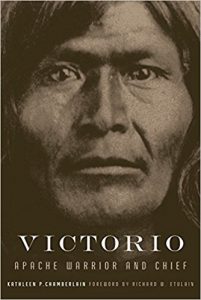 Victorio and Lozen were two Chihenne Apache adolescents who came of age in the 1800's in what is now the state of New Mexico. Warm Springs was their homeland.
Victorio died in Mexico, on October 10, 1880 at Tres Castillos, Mexico, in a massacre that killed seventy-eight Apaches, and took captive the remaining women and children. His sister Lozen died a prisoner of war, in Mobile, Alabama. She was about fifty years old.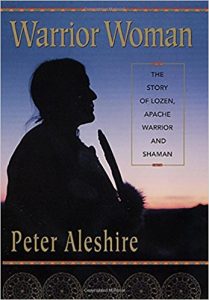 Coming of age is a critical time in a person's life. Although maturation takes years, it is often realized in single moment, as if a threshold has been crossed. If a society does not test its youth, its youth will test themselves through means of their own. A right-of-passage ceremony should be something more than a party and a pretty dress. More than a night at the bars when we turn 21. Bar and Bat Mitzahs? Rumspringa? Quinceanera? How do we mark that passage in 21st century America?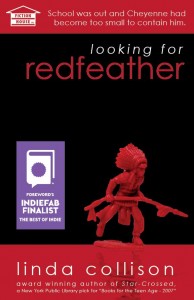 Save
Save