Meet Kit Carson, RN — gun-toting critical care nurse on the night shift in fictional hospital in Denver, Colorado.  "Guns and cowboy boots; it's a western thing. Part of our culture," Kit explains as she guns up to go to work.
Author/editor Tim Queeney compares the story to Paddy Chayefsky's screenplay, The Hospital.  Queeney writes "Gun-toting nurses and doctors do their best to make it through a wild, snowy night shift in an under-staffed hospital in the American heartland. This is a well-written funny book filled with sharply observed detail that entertains even as it touches deeper issues of disconnection and alienation in modern society. Highly recommended!"

Friday Night Knife & Gun Club is an absurd fictional memoir — first in a series of connected short stories. Read 'em and weep.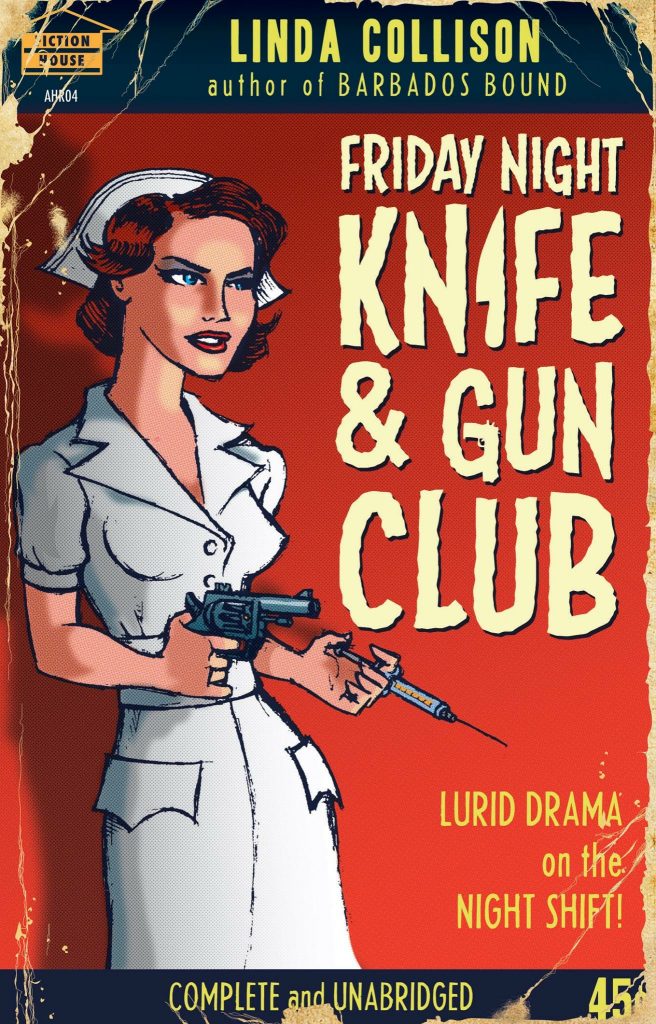 Friday Night Knife & Gun Club is on its way to becoming #1 bestseller on Kindle in the Medical and Violence in Society categories.
Available now in paperback and electronic format — and coming soon as an audiobook, performed by Annika Connor. Stay tuned…