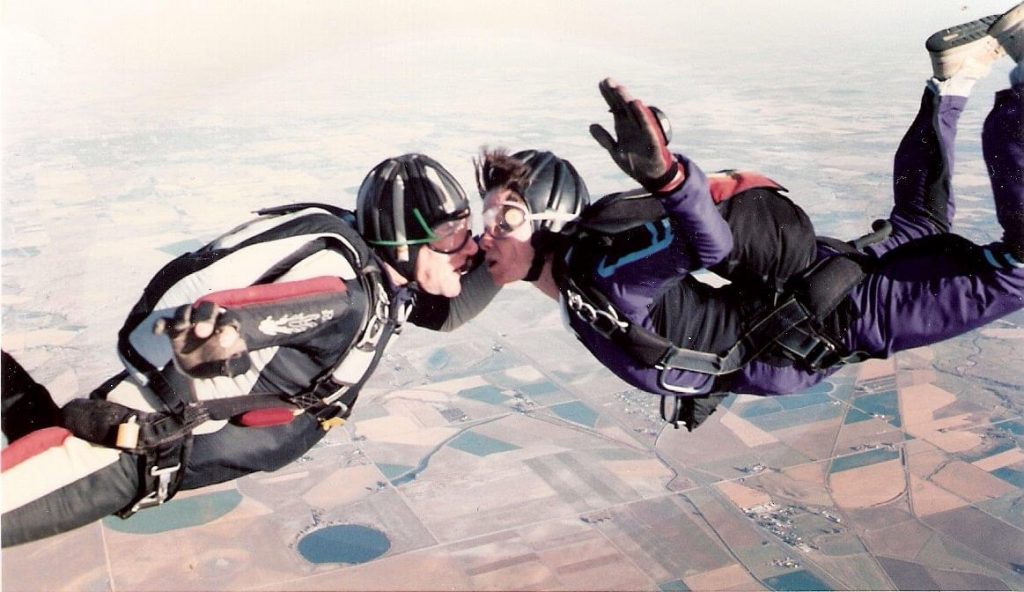 Two years ago, Bob and I partnered with Ground Rush Productions and 411 Films to produce a documentary about the evolution of sport skydiving in America. The process has been challenging and immensely rewarding on a personal level; I have met many of the sport skydiving pioneers and gotten to know them through their stories.
Skydiving changed my world. Each freefall — a little less than a minute by the clock — was like a lifetime. And oh, the people I met in that space…
As the interviews are being shot and edited by Chris Johnston, assisted by Bethany Baptiste, I am writing material for a book that parallels the documentary.
Stay tuned…