I met Margaret Skea at the 2012 Historical Novel Society Conference in London and have been following her debut historical novel, Turn of the Tide, with great interest.  She's giving us a candid glimpse today of what it was like for her to write the second novel in her promising series about dueling families in troubled 16th century Scotland.  Writing a sequel is definitely not a bed of roses, even for an award-winning author.   — Linda Collison
 Margaret Skea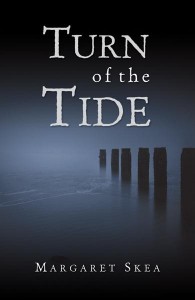 I can still remember the moment I first saw a print copy of Turn of the Tide – complete in almost every
respect – cover, ISBN and so on, except that it was one of six copies of the unedited manuscript rushed
out for a promised TV interview that didn't happen. I've kept those six copies in the hope that maybe
one day they might be worth something…
But if that is ever to be anything more than a pipe dream I need to get the next book written and the
next, and the next. And just at this moment finishing Book 2, which has the working title A House
Divided, seems about as arduous as climbing Mount Everest.
I've heard it said that an author's second novel is the hardest one to write. I certainly hope that's true or
the series I fondly dreamed of when I first started on this journey may never materialize.
To backtrack a little – Turn of the Tide didn't exactly come easy either. The first draft began life with
an historical person as the main character. After about a year, as I was beginning to think that the end
was in sight, I took my precious 'baby' to a residential writing course. I arrived with 70,000 words
and came home with 3,000 and a new, fictional main character, Munro, who rode into my head on his
horse Sweet Briar. Almost immediately I knew what the final scene would be, but no idea how I was
going to get there. Fortunately Munro had, and from that point on he took charge and the story flowed.
Occasionally he would go AWOL and I'd take some time out and write a short story or two, and when
he reappeared it was always with some new idea for the plot. Between us we wrote the new first draft,
taking about a year and then the real fun began.
I discovered that it's actually the editing that I most enjoy, the challenge of honing and polishing and
cutting away the slack. The published novel is 102,000 words, but when I first typed 'The End' the
manuscript ran to 127,000. I didn't trim 25,000 words in one go of course, and indeed cutting the word
count was never an aim, but rather an unexpected by-product of the editing process. For me macro-
editing involves looking for plot holes and points where the story sags, while micro-editing deals with
the language, the grammar, the (dreaded) punctuation, and finally the unnecessary words, the fillers
that add nothing to the meaning, words like 'just' or 'then'. I shocked myself when the final edit,
cutting one or two words at a time, reduced the word count by a massive 5,000.
In writing Turn of the Tide I only had myself (and Munro) to please, and I'm still amazed and delighted
that not only did it get picked up by a publisher, but the response from readers has been really positive.
And that is half the problem. For now, as I write the sequel, I find myself wondering will readers like
what I'm doing with the characters, or will I write something that most people won't be happy with,
like Jo not marrying Laurie in Little Women.
I'm outside my comfort zone in terms of the plot also, for I'm not sure if the current opening is the
right place to start, nor exactly how it will end. This is where positive feedback can itself be a problem.
So many people found the ending of Turn of the Tide powerful and unexpected, that I worry I won't be
able to write an equally good ending second time round.
And then there's the research. Mostly in Turn of the Tide I wrote from my existing knowledge of the
period, this time I wanted to spread my wings a little. No problem there as I love research – and it's
the perfect, and easy to justify displacement activity when writing itself is hard. Except that I have
searched exhaustively for information on a particular event and come up with a blank. Now if the
specific information doesn't exist that's fine – I can then write from the general, but if it does and I just
don't find it I run the risk of someone later telling me I got it wrong. Of course we can't always get
everything right, but it's important to me that I try.
Hardest of all is the time that I waste when I know I should just get on with the writing. If I could be
sufficiently disciplined to turn off the internet for most of the day… If I could resist the temptation to
go back over what I've already written and leave the editing until I have a finished draft… If I didn't
watch re-runs of 1970s TV…
Before Turn of the Tide was published my writing was a wee hobby, but now my family and friends
take it seriously and are prepared to give me the time and space to write. So I owe it to them and to
myself and dare I say it, to the many folk out there who say they want to know what has happened to
the Munros, to get on with it.
If the second novel is the hardest, roll on Book 3!
***
The People's Book Award will soon be announced, and Skea's Turn of the Tide is a popular contestant.  Click here to read more about it what voting readers are saying about this author's debut novel.  Check out her author Facebook page and her blog on her website
About the author: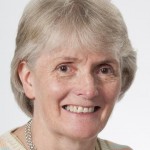 Margaret Skea grew up in Ulster at the height of the 'Troubles', but now lives with her husband in the
Scottish Borders. An interest in Scotland's turbulent history, and in particular the 16th century, combined with PhD
research into the Ulster-Scots vernacular, led to the writing of Turn of the Tide, which was the
Historical Fiction Winner in the 2011 Harper Collins / Alan Titchmarsh People's Novelist Competition.
An Hawthornden Fellow and award winning short story writer – her recent credits include, Overall
Winner Neil Gunn 2011, Chrysalis Prize 2010, and Winchester Short Story Prize 2009. Third in the
Rubery Book Award Short Story Competition 2013, a finalist in the Historical Novel Society Short
Story Competition 2012, shortlisted in the Mslexia Short Story Competition 2012 and previously
long-listed for the Matthew Pritchard Award, Fish Short Story and Fish One Page Prize, she has been
published in a range of magazines and anthologies in Britain and the USA.
She has also flown a Tiger Moth (under supervision) and would love the opportunity to do it again.