Are you looking for a relevant, engaging article for your website or publication? Need a press release written quickly? Are you an independent author looking for a freelance editor to help you polish your book manuscript?  Or maybe you're a writer wanting to expand into the freelance editing market yourself and you're looking to see how someone else has successfully accomplished it?  Ahem… Allow me to introduce you to  Anne Maclachlan: Writer, Editor, Ghost.
Anne Maclachlan is a true professional wordsmith.  She's engaging, expressive, extremely versatile –and handy with the tools of her trade. We first met through Facebook's nautical groups where we bonded over our love of old ships. Anne knows her way fore and aft on any ship — but her writing experience and content expertise is not limited to maritime topics.  She has a diverse portfolio of credits I was to learn, when we met in person for lunch in Santa Fe two years ago. At that time she was senior editor for Santa Fean magazine.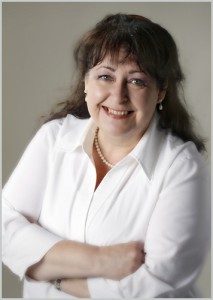 Anne, when did you start writing? 
I truly have been writing my whole life. As you know, Scottish culture is an oral one, with an emphasis on creativity through music and storytelling. In our family, we'd often recite poetry (our own or those of our favorite poets) in the evenings. When we were small children, my brothers and I would tell each other fanciful tales, and once I learned how to write, I put mine on paper.
How did you get into editing?  What was your first editorial job?
I noticed a pattern when friends and colleagues began sending me things to polish in my spare time. I finally realized that I could be marketing this talent, and pestered a small local newspaper to let me do it for them. They eventually gave me a chance to write (I could hear the editor's eyes rolling when we chatted over the phone, because, you know, everyone's a critic/writer/editor.).  My first writing assignment was one they probably thought was beyond me and would shut me up. To my delight, it was a nautical piece, albeit an entertainment one. I nailed it, and became a regular writer for them, especially when anything maritime-related came up. Eventually I began editing and writing for the city's maritime museum, and then a local shipbuilding company, who gave me plenty of work once I'd proved myself.
I liked your article about the Princess Taiping. [Princess Taiping, a replica of a Ming Dynasty Chinese junk ship built for an oceanic voyage from China to the United States and back. The ship was struck by a tanker and sank approximately 42 nautical miles from its final destination. Fortunately, due to their own initiative, the crew was rescued!]  Bob and I saw Princess Taiping in Hawaii, when she was homeward bound, not long before she was struck.  At the time I was writing the novel Water Ghosts, your piece was really helpful.
Thank you! What a terrible ending to an otherwise successful voyage. The Princess Taiping crew were so close to proving officially that Ming Dynasty Chinese navigation and maritime skills were superb (essentially, they did prove it), and that people had the ability to reach all areas of the Pacific during that era. I loved chatting with the crew in Chinese. They weren't expecting it, and I think it gave me a little extra access. First mate Angela Chao is a fascinating person; she's a writer, painter, and sailor with such good stories to tell! I really would love to interview her again someday.
I come from a shipbuilding family (my father is a retired naval architect and estimator) so ships and oceans have always been part of what I love. Among my favorite early memories is snuggling up against my daddy's shoulder when he had blueprints spread out on the living room rug. He smelled of tobacco, wood, and ink. To this day, I'm delighted that he didn't shoo me away, but let me pretend that I understood when he explained it to me. Of course, years later, when we had to diagram our homes for a grade-school project, I took endless heat from classmates, and even from a teacher, for marking "bulkhead" on my walls, "overhead" on the ceiling, etc.
Oh, and of course, I have trained and sailed aboard several sailing vessels!
Yes, I knew about your experience aboard the Star of India. Any other ships you've trained with?
All of my training and crewing was part time — weekends, evenings, or sometimes as long as a week. I cut my crew teeth aboard HMAV Bounty in Sydney, Australia, before joining the schooner Red Witch when she was berthed in San Diego, California. From there, I joined the Maritime Museum of San Diego and began hard-core learning aboard the Star of India, crewing on several other museum and visiting vessels as the opportunities arose. A back injury ended my on-deck sailing career, and broke my heart along with it, but I am still able to write about maritime issues.
Your work for the Santa Fe Film Festival sounds really exciting – and very varied.  What an unusual gig!  What was the most unusual thing you were asked to do?
I wrote a lot of press releases and articles for the Santa Fe Film Festival, and my name began to make the rounds. I actually volunteered to be on the general staff as a way to make new friends when I arrived in Santa Fe. It seemed like a good place to start! When the people in charge found out I really could write, I became their head writer and publicist. These days, most of my film-related work still consists of publicity for indie film groups, but I also help with script and concept development. I'm actually involved in some exciting projects right now, but the film industry being as secretive as any other, I can't discuss them yet. It all started from my work with the festival, though, and I could not have foreseen where it would lead.
I really do enjoy talking to artists about their creativity and storytelling, whether their talents lie in special effects, screenwriting, composing, or being in front of the cameras. In Santa Fe, I was delighted to find that the cast of Longmire was amenable to being interviewed, many in person, and I was able to chat with almost all of them for Santa Fean magazine when I was the editor there. I have special memories of each one, but I will confess to having a breathless teenage-style meltdown upon meeting Lou Diamond Phillips after our telephone interview. He came around the table where he was signing autographs, said, "I know who you are!" and hugged me to death. I was speaking in dog-whistle range for days. I know that's not specifically what you asked, but that was two years ago and I am not over it yet.
You have an excellent website that showcases your work. In a nutshell, what makes you good at what you do?
I love it so much. That's the main point. I have a degree in linguistics, which involves not only the study of foreign languages, but psycholinguistics and communication techniques. I used to teach English as a Second Language to international business people and graduate students, so I have the basics of trying to figure out what people mean. That experience, and having a knack for clarifying what writers really want to express, makes for good editing.
What's the hardest thing for you about being an editor?  The most rewarding thing?
The one thing that will set off any editor, in a bad way, is a writer sending a series of updates to what was originally submitted. It can't work, and I always call a halt to the project at that point. Naturally, we sort all of that out when the scope agreement is developed, but it still happens, and I have to ask the writer to resubmit when the final copy is ready.
(I'm so guilty of that! I'll try not to do it again!)
Hurting people's feelings is actually the worst part. All of us writers believe we have created the very best thing that we can, so as editors, we have to be very diplomatic. Let writers know that certain changes will strengthen their scenes and propel their stories in the direction they want. I have often told people that I'm the makeup lady to their plotline; I make them look their very best in front of an audience. It is rewarding when writers are thrilled at the results, without my having changed the essence of what they have written — when they say, "That's so much better; and it still sounds like me!" The best is when they say, "Wait, it sounds so good! You mean I wrote that?!" Yes! Yes, you did.
What is your favorite type of work to edit?  Pet projects?
Having any kind of work that is well written, well organized, and ready to be seen by an editor is a blissful situation.
Once a year, I try to take on a pro bono project. It has to be something that is for the public good or interest, or is perhaps for a promising penniless writer whose work should be read.
What other subjects are you passionate or knowledgeable about?
Oh, gosh; I love the sciences, though I have little formal training. (Still, I dare to identify with Patrick O'Brian's Stephen Maturin character.) I do have the opportunity to pursue that interest in science when writing about maritime technology, which fascinates me, and ocean conservation. I also love to read and research anything artistic or historical, along with general multicultural studies.
What advice or words of wisdom do you have for young writers — and editors?
For editors: "Scope creep" will be your worst enemy. Make sure that you produce a detailed scope agreement outlining the number of rewrites, firm deadlines, and what is not included. Add to this agreement the charges that will be incurred for extra rewrites, new chapters, etc. You can actually find online templates for these, so you can choose one that fits what you do. If you are going to make a business out of editing, remember that it is indeed a business.
For writers: Don't be afraid of your own ideas. Jot them down, ask "what if," and flesh them out. Nothing is silly. You never know what you will end up with, even if it's unrecognizable from what appeared in your first thoughts. I actually ended up with a short nautical horror piece being published in an anthology, just from asking that one question.
Find an editor. I have a circle of fellow writers and editors who place critical eyes on one another's work as a professional courtesy. It's important to remember that what's playing in your mind is not always obvious to the reader; you need a second set of eyes.
Your website explains the three types of editing services you provide: Proofreading, content and line editing, and ghostwriting.  This is a good summary of what editors do. If you care to paraphrase your website to hit on these services, and where your strengths lie.
Proofreading is very basic; it involves catching typos, misused capitals, bad line breaks, and so on. Line and content editing address sentence structure and clarity, and sometimes substantive editing, for which plot lines and character presentations must be rewritten. When I'm asked to assemble and edit jumbles of notes, or to flesh out ideas, it is no longer an editing project but is now ghostwriting. I love all of it.  Anne Maclachlan, writer and editor
Your ideal vacation would be…
Oh, I was so close once! I'd tentatively booked a couple of weeks in an old stone cottage, built by a sea captain and set on a high hill overlooking a stunning Cornish harbor. I had even picked out the window nook where I'd cozy up and write, looking over the sea with its vast, inspiring energy. Alas, the newspaper I worked for was sold and hundreds of us were laid off. Someday, though, I will take that dream writing holiday in Cornwall.
Anne thank you for sharing your writing life with me! Drop me a line when you're snug in your cottage in Cornwall — maybe we can have lunch again!