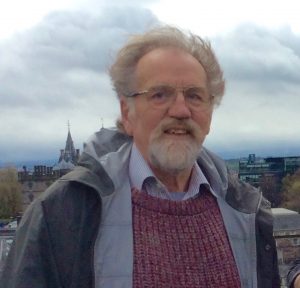 Meet Seymour Hamilton — author of the Astreya Series, a nautical fantasy, The Laughing Princess, a charming collection of dragon tales, and The Hippies Who Meant It, a unique literary adventure set in the 1960's. The author also beautifully narrates his own books (Podiobooks.com and Scribl.com) and offers independent editorial services at SeymourHamilton.com
Seymour and I were metaphorical shipmates aboard Tom Grundner's Fireship Press and I value the editorial insight he gave me on a project of mine — Water Ghosts (2015).  I'm pleased to recommend his books and his services and I'd like to share some of his interesting life.
When did you start writing?
When I was 9, I created a magazine. It was called The Animals Weekly News, and was published in four copies, once.  Actually, it was only three copies, because I couldn't push hard enough with my pencil for the third sheet of carbon paper to print through.  That was 68 years ago. 
So you had an early start as a writer…  How did you get into editing? What was your first editorial job?
On the Queen's Journal (the student paper at Queen's University, Kingston, Ontario) in 1962, where I was Features and Literary Editor.  If you count marking essays as a form of editing, I did a lot of that over many years of teaching first year English, plus a few senior courses.  When I taught in the Graduate Department of Communication Studies, editing was both a part of my daily work, and also a sideline, outside the university that led to more than 20 years of editing and writing for more than 50 federal and provincial departments of government and industry.
What is your connection with the sea?
My first voyage was when I was four, in 1946, when my father, my mother and I sailed on a steamer from England to Mauritius.  I remember when we reached Capet Town in South Africa, Table Mountain was "spreading the tablecloth" which is what they call it when cloud sweeps across this well-named mountain.  My father, who was a Lt.Cmdr in the Royal Navy and also a Master Mariner, taught me to sail a dingy, as he had learned from his father, who had the same qualifications.  My father read me The Rime of the Ancient Mariner when I was five.  I thought it was autobiography.  A year or so later, I started reading the Swallows and Amazons books by Arthur Ransome, which led naturally by way of Stevenson's Treasure Island to Conrad, Henty, and Slocum.
My direct experience with the sea and ships has been brief, but intensive. When I was 19, I was in the Canadian Navy Reserve, serving on a frigate as a cadet.  We chased a Russian trawler that turned out to be a Russian submarine that turned around and left Canadian waters, leaving us to go on our way on a cruise to Bermuda and Puerto Rico.  An accident to my back later that summer took me out of the Navy. In the 70s, I crewed on a friend's 50-foot traditional Nova Scotian schooner on a trip across the mouth of the St. Lawrence to Grey River and Fortune, Newfoundland and a visit to Saint Pierre et Miquelon, the anomalous French-owned islands off the south coast of Newfoundland.   A few months later, the skipper gave me command of his schooner for a long weekend of coasting near Halifax, from which the ship and everyone aboard returned safely.  Some of the incidents on these trips found their way (somewhat hyped) into my writing; notably, the tiny community of Gray River (47° 35′ 20.57″ N, 57° 6′ 14.23″ W), which was the genesis of The Astreya Trilogy.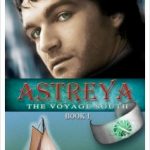 Seymour, your nautical experience comes through in your Astreya Trilogy, giving it a ring of authenticity. I love the way you develop your characters, your rich settings and the language you employ. What else would you say makes your writing stand out?
It's written for the ear and the eye.  I try to follow Conrad's dictum: "I want to make you see." I read all my books out loud.
What's the hardest thing for you about being an editor?
Losing arguments.  Allowing authors to make their own decisions about what is right for them.
The most rewarding thing?
To know that the book is better for having had my invisible presence in the making of it.
What is your favorite type of work to edit?
Books in which the author is deeply involved and committed — as opposed to authors who only want a shoeshine and shampoo on a marketable pig.
What other projects are you passionate about?
Family. Dogs. My own writing.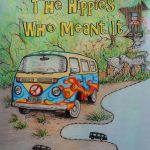 What advice do you have for young writers and editors?
Get started right now.  Don't wait.  Listen to suggestions and criticism from writers and editors you trust, provided they have read your work with care.  Don't be over-critical of yourself.  Read in your genre, but don't be limited to it: read classics, "difficult" books, books that make you think outside your own experience. Travel both in and outside your country.  Listen to people talking.
What's your biggest strength as a writer?    As an editor?
My biggest writing strength is that I've done a lot of writing, which is also a weakness in that it's made me a very slow writer — which was not the case years ago when I could knock off many pages a day.
My biggest editing strength is that I've made a lot of mistakes, and no longer get upset when I see someone else making them.
That's refreshing!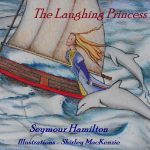 Your ideal vacation would be…
Aboard a schooner.  Soon.  Before the arthritis gets any worse.
What else would you like to tell me about yourself, your work?
I live in the village of Chelsea, Quebec, just north of Ottawa, Canada.  In the winter, I can see houses around mine, in the summer, I'm enclosed by trees.  There are cross country ski trails close by that I've skied for nearly 25 years.  The Gatineau River widens enough for a small sailing club in which I used to be a member until the boats somehow did things faster than I could keep up with.  Strange.  I remember being able to … 
Thank you Seymour, it's been a pleasure. Fair winds and may our ships cross again.