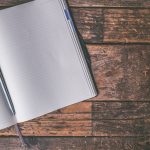 Writing is a lifelong practice. Well, for some of us, it is.  We spend our whole lives trying to capture something — many things –everything — in stories, novels, poems, essays, letters…  Whether we write for a living, or write of our living — we're always striving to get closer to that elusive truth.
The more we write, the better our writing becomes –or, at least, the easier it becomes. The words tumble forth less painfully. We begin to recognize and develop our own voice. But after a time it can feel like we're cruising along, just skimming the surface on a fresh breeze. We've learned the ropes of wordsmithing, but we long to explore the deeper undercurrents of our existence — that vast unexplored ocean of possibility beneath us.
How do we learn to write better? By reading more and writing more, yes. By getting feedback from readers and editors, yes. But for some writers that doesn't cut it. Some writers want a deeper understanding of the art and craft. Those writers take the plunge, the deep dive. They go back to school to study from the keepers of the craft.
Yes, but it's too late for me, some writers (me?) may be thinking.  Maybe if I were younger… 
Allow me to introduce Mary B. Kurtz, a 2019 MFA candidate in Creative Writing at Regis University. Mary is the author of At Home in the Elk River Valley; Reflections on Family, Place, and the West,  which won recognition as a National Indie Excellence Awards finalist.  Her essays also appears in an anthology, Ankle High and Knee Deep; Women Reflect on Western Rural Life.
I've long admired Mary's poetry and essays I've had the opportunity to hear on occasion at our writers group.  I asked Mary why, at her age, and in light of her life's accomplishments, she decided to pursue an MFA.
Why I Pursued an MFA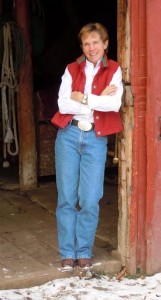 When I first told family and friends I'd applied to the Regis University Low-Residency MFA Program, I followed up by saying, "But, I'm not sure they'll take me at this point in my life." I was sixty-five. But, then I realized that was the primary reason. On the ranch where I live, when time is running out to complete a chore, we say, "What are we waitin' for? Daylight's burning."
More and more I sensed an urgency to get to writing projects that lingered in the wings; and I longed for guidance. I'd directed my own search for the "how to" of writing for thirteen years: participating in our local weekly writers' group, completing online classes, and attending workshops around the West.
In 2016, I'd come to the end of all I knew. I felt compelled to know more about the craft of writing—how to strengthen and deepen my work. I also desired a more meaningful engagement with my writing, one that would lift me out of bed in the morning, keep me up at night, follow me on the hiking trail and then with deep satisfaction, fill a clean, white page more days than not.
While I've enjoyed participating as a student in a classroom, I found the format of the Mile High Low-Residency MFA Program appealing. It provided an opportunity not only to work from home online, but allowed for the seasonality of our life on the ranch. Come fall and winter, when the ranch work slows the requirements of the program pick-up. And in the summer when requisite deadlines ease, I have flexibility. So, throughout the year the demands of the program and our ranch life weave in and out making it possible to attend to both.
My acceptance came by way of an enthusiastic phone call from David Hicks the co-director of the Regis Mile High MFA Program. My first semester began in January 2017 at the winter residency on the Regis campus in Denver, Colorado. I sensed a precipitous jump from the edge of a cliff. But my first semester faculty mentor, David Lazar, suggested I may find in the coming months a soft landing in calm and blue waters. I trusted him but still held my breath.
Now in my third semester, I'm part of a vigorous writing community, filled with the support of faculty mentors and fellow students. I'm fortunate to work one on one each semester with a mentor who is not only a teacher, but an accomplished writer. They have included essayist, David Lazar; novelist, essayist, short story writer and poet, Chip Livingston; and essayist and poet, Kathy Winograd.
I also benefit from in-depth group critiques and ambitious required reading lists. From my experience in our nine-day residency workshops, teachers and fellow students have encouraged my writing by way of insightful critique and nurturing feedback. And my required readings each semester have included books I never imagined picking up: After Montaigne: Contemporary Essayists Cover the Essays edited by David Lazar and Patrick Madden, Descanso for My Father by Harrison Candelaria Fletcher, The Truth About Stories: A Native Narrative by Thomas King, and Phantom Canyon: Essays of Reclamation by Kathy Winograd. In the requirement I've found new horizons not only in my writing but within the evolution of creative nonfiction, now considered the "fourth genre."
As I sit at my sturdy old oak teacher's desk in the quiet office of my son's bedroom, I write most days with a different view of and commitment to my writing. The landscape of my work has broadened and with it, new possibilities in my revisions; and a new-found perspective when reading and analyzing literature.
Although daylight is burning in my life, my identification as a writer seeps deeper into a way of life, a way of looking at the world, a way of considering the questions that matter and listening for the answers.
I'm grateful David Hicks accepted a sixty-five-year-old into the program. He understood how daylight burns and the urgency with which the acute awareness of time washes over us. As he recently encouraged all MFA students, "No excuses, just write and write. It's prime time." And he wasn't just speaking to a now, sixty-six year old. Daylight burns for us all.
— Mary B. Kurtz
Mary, I'm inspired.  And I'm guessing life experience (age) has only enriched your imagination and strengthened your intent.  Age isn't an excuse, it's a motivator.  My very best wishes for your success — I look forward to reading your new work!
If you're interested in learning more about Mary's work and life, check out her website Mary B. Kurtz  
Click here for more information about the Steamboat Writers Group.
Click here for more information about the low residency MFA program at Regis.