My Life as an 18th-Century British Seaman:
How my ocean crossing aboard His Majesty's Bark
Endeavour Replica became a historical fiction series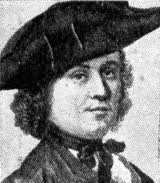 Society of Southwest Author's Forum November 20, 2011
Linda Collison talks about how her once-in-a-lifetime opportunity to work aboard the replica of Captain James Cook's 18th-century tall ship led to the creation of her acclaimed first novel Star-Crossed (Knopf; 2006). Surgeon's Mate;Book two of the Patricia MacPherson Nautical Adventure Series was published this year by Tucson's own Fireship Press.
Collison will talk about her experience aboard Endeavour, how she researches maritime history and how she uses her past expertise as a critical care and ER nurse to lend authority to the story. She will share how she made the tempestuous crossing from freelance writer and guidebook author to historical novelist.
Don't forget to call in your reservations to 546-9382 or e-mail ssabrunches@gmail.com by the Wednesday prior (in this case, November 16).