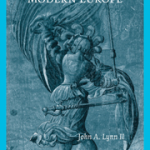 I get by with a little help from my friends.
Thanks to Alaric Bond who sent me a list of sources (Annotated Bibliography ) from a colleague in the National Maritime Society — a student of history who is writing an undergraduate dissertation on women in the navy during the 18th-19th centuries. That is right up my jibboom, and I am glad to learn that others are interested in this topic as well.  Some of the books listed are ones I used to research Star-Crossed (now rewritten and titled Barbados Bound) and Surgeon's Mate; book two of the Patricia MacPherson Nautical Adventure Series, and which I mentioned in my previous blog.  A few others I became aware of, thanks to historians Roy and Lesley Adkins , authors of Jack Tar, The War for All the Oceans, and many other nonfiction books.
One source new to me was  Women, Armies, and Warfare in Early Modern Europe by John A. Lynn II, published in 2008 by Cambridge University Press.  I quickly found a used copy online and am now enjoying this academic look at women who accompanied their men to war.  The author earned his Ph.D. from the University of California and is the author of numerous academic studies about warfare, particularly historical French warfare .  Dr. Lynn has served as president of the U.S. Commission on Military History and as VP of the Society for Military History.
In this book Lynn examines the roles of women who campaigned with armies in Europe from 1500 to 1815.  He includes notable female individuals who assumed male identities but far more numerous and perhaps essential were the women who, as women, marched in the train of armies.  The "camp followers" as we call them.  While some worked as prostitutes they also performed a variety of tasks including laundering, sewing, cooking, nursing, etc.  "Early modern armies were always accompanied by women and regarded them as essential to the well-being of the troops."  Before 1650 women also participated in the "pillage economy" of armies.
It's a fascinating book and I'm glad to see an academic of Dr. Lynn's reputation who has approached the topic seriously.
A few books that Roy Adkins turned me onto are Naval Wives & Mistresses by Margarette Lincoln, The Hidden Navy, by Evelyn Berckman, and Tracing Your Naval Ancestors; a guide for family historians by Simon Fowler.   Roy is very generous with his knowledge and he sent me a pdf copy of an article he and Lesley wrote for the Family History Monthly November, 2009 (copyright). 
I'm currently working on By a Yankee Moon, book three of the series, which will hopefully be  published by Fireship Press  early next year — if I don't get too side-tracked by the background reading!