Acclaimed author and webmaster Midori Snyder is putting together a great list of sources used by the authors of Fireship Press.  Over the years I have collected a boat load of books  relating to 18th century sailing ships, medicine, social history, etc. — and I'm still acquiring, reading, and re-reading.  It's nearly impossible to pick my favorites, but these are the five that I must say have meant the most to me.  In the order in which I discovered them…  Thanks, Midori, for prompting me.
Collison's Top Five Sources used in researching The Patricia MacPherson Nautical Adventure Series
 The Wooden World; an anatomy of the Georgian Navy by N.A.M. Rodgers
The Wooden World was my introduction to life aboard a British warship in the mid-18th century. It was one of the first books I purchased after sailing aboard the Bark Endeavour replica.  When I disembarked in Kona I knew I was going to write an historical novel set aboard a ship in the mid-18th century, but I still had years of research ahead of me.  The Wooden World is both reliable and readable.  I still consult it.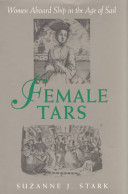 Female Tars; Women Aboard Ship in the Age of Sail by Suzanne Stark
Suzanne Stark's Female Tars opened my eyes and my imagination to the reality of women aboard British warships.  Most were not dressed as men but were the wives of the warrant officers and the prostitutes who visited the ships when in port.  She also discusses women who portrayed themselves as men in order to work and live aboard.
Although Druett's book deals mostly about women aboard ships in the 19th century, I found it greatly enriched my overall knowledge of what it was like to live afloat during the age of sail – from a woman's perspective.  Druett has also written other marvelous maritime history books, such as Rough Medicine; Surgeons at Sea in the Age of Sail, and Tupaia; Captain Cook's Polynesian Navigator.  I own all three of these books and recommend them highly.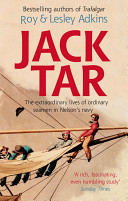 Jack Tar; Life in Nelson's Navy by Roy and Leslie Adkins.
The Adkins are terrific historians and Jack Tar is a wonderful resource for both writers and readers of historical nautical fiction.  The authors are very approachable; Roy actually emails me with updates to his newsletter and encouragement on my writing.  Roy and Leslie incorporate so many first-hand accounts of officers and seamen – well-chosen bits of letters, logs, and diaries – all of which bring the ship to life without the authors ever having to add imagined detail or other intrusions. The result is a complete and compelling experience of the British warship during this period.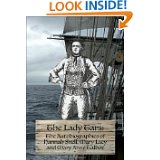 The Lady Tars: The Autobiographies of Hannah Snell, Mary Lacy and Mary Anne Talbot, edited and published by Fireship Press; 2008. With a forward by Tom Grundner.
Last, but not least is this anthology of first-person accounts by women who were hired as men to work aboard ships and did the job well.  Tom Grundner gave me this book with a note dated 8/17/10.
Linda,
Thought you might enjoy this.
– Tom
Indeed, Tom.  I am inspired by it, refer to it, and will treasure it always.  Thanks for believing in me.  Tom wrote historical naval fiction that included well-drawn female characters who weren't just passengers but participated aboard ship.  Such as Susan Whitney, gunner's widow…