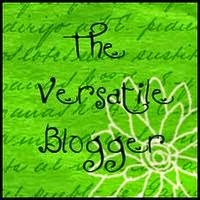 My writing-friend, Antoine Vanner, author of The Dawlish Chronicles, thrilling naval-based fiction set in the "heyday of British Empire," nominated me as a "versatile blogger." Antoine's own blogs are chock full of historical content; he highlights ships, battles, and notables of the Victorian era, illuminating the more obscure events of this time period.  As a blogger, Antoine has built a solid platform; his readers know they will learn something of the past and catch a glimpse of the tip of the iceberg of research that is behind the thrilling adventures of the fictional British Naval Commander Nicholas Dawlish.  In a previous post I interviewed Antoine Vanner about his writing process.
Antoine, I am honored to be nominated as a Versatile Blogger.  We connect through our blogs, we keep in touch and informed.
I'm not an expert.  In anything. I'm what my mother always said I would be: a jack-of-all-trades.  I am versatile, if nothing else.  I write about adventure and discovery, in historical and contemporary settings.  I write about teenagers and coming of age in various time periods.  I write about the sea, but not exclusively.  I blog about the writing process — and about people and books that interest me.  I write about my versatile life.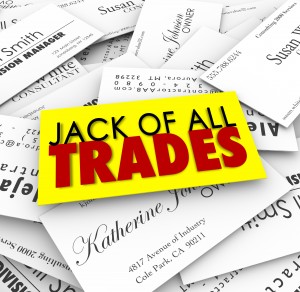 What is a versatile blogger?  The Versatile Blogger tag is a way for practitioners to introduce their readers to new blogs. There are some wonderful ones out there, and about the most amazing subjects.
So, as a nominee, here's what I was asked to do:
Display the logo (see above)
Write a post and link back to the blogger who nominated me
Post seven interesting things about myself
Nominate up to fifteen other bloggers (and why I've nominated them)
Inform them of their nomination
Seven interesting things about me??
1.  A DAR (Daughters of the American Revolution) historical essay contest I won in sixth grade elementary school convinced me I wanted to be a writer, and led to a life-long interest in history.  A few years ago (a dame d'un certain age) I went back to college to study History, with a minor in French.  I am of English, Scots-Irish, and French ancestry.
2.  I can't stand the sight of blood — yet I worked in Critical Care and Emergency Departments for over a decade, as a registered nurse.  I draw from that experience in my writing.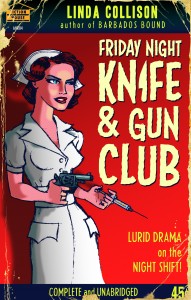 3.  As a kid growing up on a small farm on Deer Park Road, near Westminster, Maryland, I liked to ride my pony.  I also liked to jump off of high places.  My girlfriend and I would climb to the second story of the barn and gather our courage to jump out the hay-loading door.  It would take long minutes to gather our courage before leaping. I still remember the exhilarating rush of air followed too soon by the stinging on the soles of my feet when I landed in the barnyard below.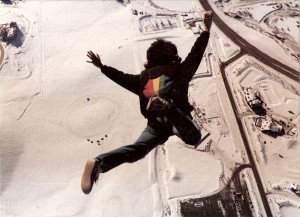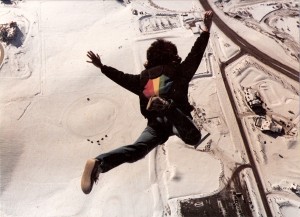 4.  I took up skydiving when I was 27 years old.  Some years later I met Bob  (now my husband of 22 years) at the Loveland-Ft. Collins drop zone.  Together we became USPA certified jumpmasters and instructors. I had the pleasure of teaching a group of cadets from the U.S. Air Force Academy, the first jump course.  Bob and I taught the Circus Flora to skydive.  We competed in Nationals in 4-way competition one year, but didn't win.  We were part of a Guinness World Record attempt for the most people to jump at one time from a hot air balloon. (Who thinks up these things?)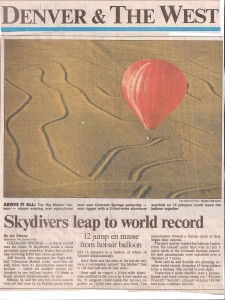 5.  In 1999 Bob and I sailed aboard HM Bark Endeavour as voyage crewmembers, on her 3-week passage from Vancouver to Hawaii.  This amazing experienced fueled my interest in maritime history and inspired my novel Star-Crossed (Knopf;2006), a New York Public Library choice for Books for the Teen Age – 2007.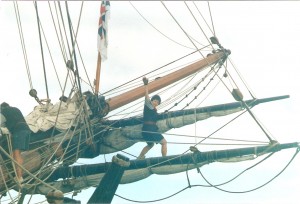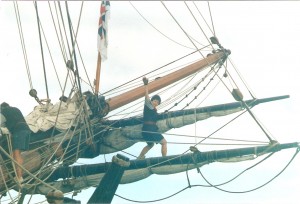 6.  Bob and I have sailed thousands of nautical miles together — the inspiration for many articles and stories.  Yet I have a love/hate relationship with boats and the sea.  Ocean crossings are metaphors for me.  I am drawn to biography and literary fiction that has to do with water.  Conversely, I love the American West.  I am happily married and happily versatile.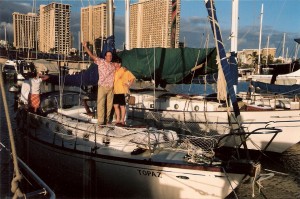 7. I paint (badly), sing alto (range of five notes), and love to travel by boat, foot, or car.
Now to pass on the torch.  There are so many interesting bloggers I'm connected with and many of them have already been nominated.   I nominate Margaret Muir, Sue Leonard and DJan Stewart  for their versatility.  I know all of these bloggers personally, as friends as well as writers.  Margaret and I have been cruising together, Sue Leonard is also from Baltimore but we met up at the Steamboat Springs Writers' Group.   I taught DJan to skydive, and she now has more jumps than I do.  In fact, she still skydives.
Enjoy!