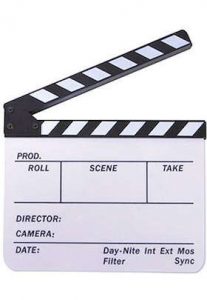 There are many ways to tell a story. Ever since I stood on board Intrepid Dragon II in Honolulu's Ala Wai Small Boat Harbor I've envisioned Water Ghosts, the movie. I wrote the novel but the idea of a feature film still haunts me. I can hear the dialogue, the music, the scary voices of the ghosts in my head. I can see their dead faces peering up at me from beneath the water. I can envision the colorful splendor of Imperial Ming Court of early 15th century China.
After actor Aaron Landon gave voice to the characters in his terrific narration of Water Ghosts on the audio book, I was convinced; I had to try to get the movie made.
One person can write a novel but it takes a team to produce a film. Even though Water Ghosts has not been optioned by any major studios I decided to look into what it would take to make a movie. With all the independent films being produced these days, maybe I have a chance.
I have a little experience writing scripts but Water Ghosts is a big project. I wanted help so I went to Hollywood and attended a weekend book-to-screen workshop to learn the basics and to connect with some people in the business. I pitched my novel, got some valuable feedback — as well as connected with a producer and a young screenwriter interested in the project.
When books are adapted to the screen the story changes, often significantly.  To be commercially viable feature movies must fit into a genre. The novel Water Ghosts is marketed as YA — young adult — but the producer I'm working with steered me away from making a YA movie. Most successful "teen films" are franchised (Twilight, Hunger Games). I also learned that to develop Water Ghosts as a family movie meant that I couldn't mention, much less show, castration — which is a major theme for Yu, the Ming Court eunuch. So family film was out. I might have gone with straight drama/adventure but decided to focus on the horror aspects of the story.
Chinese mythology and folklore is fairly dripping with horror. Ghosts, gods, and demons vie for power and use humans like pawns in their eternal struggles much the same way as the Greek pantheon plays us.  Fear — terror — horror — all play a big role in the novel, so why not make a horror film?  Horror movies are popular, inexpensively made, and a lot of independents want to make them.  With a professionally written script based on a successful novel, I have a chance of attracting a producer and finding a studio dying to make Water Ghosts. At least, that's the dream.
Intrepid Dragon II, the junk that inspired the novel, has been used as a movie and television set in the past.  Who knows? Maybe she'll be cast as the Good Fortune? Fingers crossed…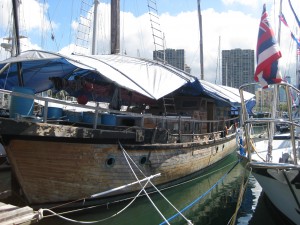 Water Ghosts, the novel, is available for download from Smashwords and Amazon.com. The audiobook, narrated by actor Aaron Landon, is available from Audible. The trade paperback edition can be ordered from Amazon or from your favorite independent brick-and-mortar bookstore.
A horror film? What do you think?  As always, I appreciate helpful comments and shares on social media.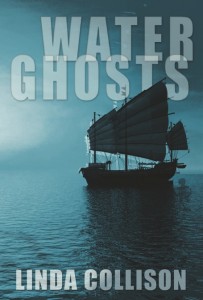 Save
Save