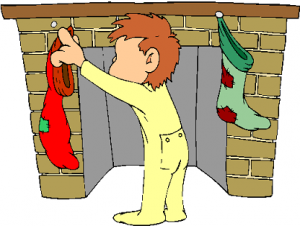 As a child my favorite and most memorable Christmas gifts were a geologist's rock hammer, a microscope, a chemistry set — and books.  Every year Uncle Bob, the bachelor friend of my parents, gave each of the Collison girls a hardback book.  I cherished these books, reading them over and over and over again, becoming the characters and living the story for days on end.  Some of my favorites that leap to mind were King of the Wind and Misty of Chincoteague, by Marguerite Henry and Walter Farley's Black Stallion series.  I learned to write, as all writers do, by reading and imagining what I had read.
I've seen a few posts and tweets this season about what to give writers for the holidays (and even posted one myself about needing more time!) but I haven't seen so many thoughts on what writers can give (besides comp copies, remainders and ARCs for review.)  A true gift is not a promo, I remind myself.   Here are some ideas how writers can give unique and powerful gifts this year.  Some are big gifts and some are cute little stocking stuffers but all can make a difference in someone's life.
Help someone write a winning resume – especially someone with a learning disability or someone who doesn't own a computer.
Assist an elderly person write or record their memoirs.
Read to a child, and often.  Don't have a child handy?  Volunteer to read at a local school.
Read to an adult.  (A shut-in, an elderly neighbor, or your significant other!)
Organize an afternoon or evening writing workshop for teens, or young mothers, free of charge (call your local library or youth group organization.)
Volunteer as a tutor or pledge some hours with the local literacy program.
Give books (other than ones you've written!) or gift cards to buy books.
Write a review for an author whose work you admire, post it — and don't ask for one in return.
Create heartfelt thank-you notes to those who have done something for you.
Speak words of good cheer and sincerity to all you greet this time of year.
Greet someone in their native language.
Listen — really listen — to someone else's words and respond from the heart.
Say thank-you often, be generous with your "well dones!"
Write a poem for everyone on your list
Pray aloud.  (Atheist?  Talk to yourself.)
Sing!
Get that damn novel finished!  The world is waiting for you to write your truth as only you can.