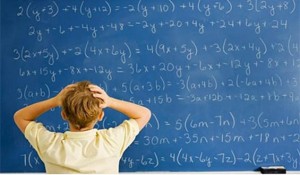 My Writing Process
Judith Starkston,  author of Hand of Fire (Fireship Press, September 2014) invited me to participate in this blog hop tour and answer four questions about my writing process.  I have to warn you, it's a bit of a mess.
1) What are you working on?
My mother used to warn me about having too many irons in the fire, as she called it.  Like many writers, I've got several projects going on, in various stages.  For example, I'm working on the third book of the Patricia MacPherson Nautical Adventures – my historical novel series. I'm also looking for an agent to represent "Water Ghosts," a contemporary YA psychological thriller with paranormal and historical elements, set at sea.  If I don't find a good agent I'll publish it in the indie world.  "Looking for Redfeather," a contemporary coming-of-age road trip novel I published under the Fiction House imprint, is now being written as a stage play.  I had my first reading on Sunday.  Very fun and energizing to work with talented artists on the stage adaptation.  I have some other novel and short stories brewing on the back burner.
2) How does your work differ from others of its genre?
Patricia MacPherson Nautical Adventures is one of the few, if not the only, nautical historical series that features a female protagonist who is living as a man in the 18th century.  I'm exploring some new territory in book 3, which has been a long time in the making, but then speed has never been a part of my writing process.  It took more than six years for Star-Crossed (Knopf; 2006) to be written and published.  Star-Crossed is the novel that inspired the Patricia MacPherson Nautical Adventures, and was chosen by the New York Public Library to be among the "Books for the Teen Age – 2007."  Fireship Press has re-published Star-Crossed as adult historical fiction, titled Barbados Bound, the first book in the series, followed by Surgeon's Mate.
3) Why do you write what you do?
I write for my own pleasure, and to explore possibilities.  I write to try to understand.
As far as my Patricia MacPherson historical novels are concerned, I was driven to write the first two because I think women have been largely misrepresented, historically. I have a passion for history and a love for my primary setting – sailing ships and port towns.  And because three weeks working as a seaman aboard HM Bark Endeavour, a replica of Captain James Cook's 18th century ship, taught me that women can indeed do men's work aboard ship.  History has overlooked the significant numbers of women who sailed aboard ships during the great age of sail, often as wives of warrant officers and girlfriends of the seamen, sharing their hammock and their rations.
4) How does your writing process work?
Oh, it's mayhem.  It's chaos.  Sometimes daring.  Mostly, slow.  Definitely not linear.  Each manuscript I learn something, learn many things, and the process changes.  One thing that remains constant: I write the heart of the story first.  Something grabs my imagination – a setting, a character, a bit of dialogue, an event – and then, if it becomes an obsession, I turn it into a story.  Somehow.  Lots of rewrites, an enormous amount of rewriting.  But in the first crucial draft I try to capture the beating heart, then in the second few drafts I build the structure.  The bones.  After that, I spend many months  fleshing it out and dressing it up.
Next Monday, March 17,  pop on over to historical novelist Janet Oakley's blog   and Alaric Bond's blog.   Janet is the author of the acclaimed novel Tree Soldier, set during the Great Depression in a civilian conservation camp.   Alaric Bond writes nautical fiction set in the age of sail,including The Fighting Sail series, and other stand-alone stories.
Both are writers whose work I admire.