The great thing about being a writer is your office can be anywhere.
This Sunday afternoon Bob and I took a picnic dinner and a bottle of wine to Spencer  Beach.   I took my writing notebook, I thought the beach would be a very creative environment to work.   The sound of the water lapping, the smell of the kiawe trees, the dry fountain grass, very  seductive.  Oh, look there's a sea turtle!  Iwatched it, entranced, for long minutes with my notebook in my lap, glass of wine in my hand.  A happy hour later I had only written two paragraphs!  That's all I had, my mind was pleasantly numbed, I was content.  Too content to explore my discontent.
It's hard to write when you're happy.  You're reluctant to travel back in time when you're living fully in this moment and you don't want to budge.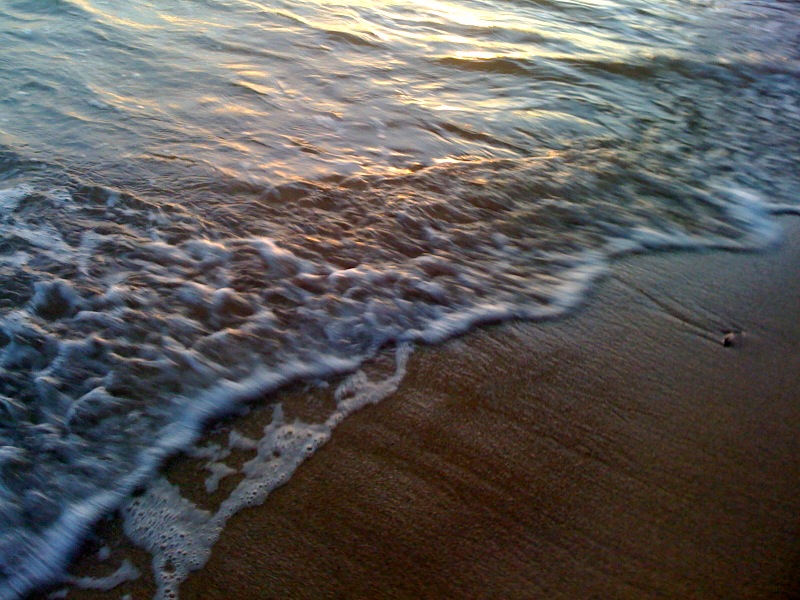 Tomorrow, Monday morning, I'll go to my desk, I'll turn on the kitchen timer and I'll write for two hours at a stretch.  The words will come as sure as the waves lap the shore.  It's all there in that dark, fathomless subconscious, that time eddy of imagination.  Just need to sit down in the chair, quiet the mind and hold the pen against the page.  Magical — works like an Ouija board!   But it doesn't work at the beach.